Rhetoric Performance Practices and Music-as-speech in Contemporary Classical Music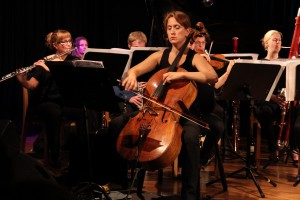 Project description
Main research question:
Can Rhetoric Performance Practices and Music-as-speech Contribute to New Interpretation of Contemporary Classical Music?
Can the rhetorical principles from Middle Europe from 1500 till 1800, including the doctrine of affections and figures, be used as parameters and be translated into phrases and articulation in the musical context of today?
What kind of links can be established between what Casals calls "the old natural laws of music" and the rhetorical practices of pre-romantic interpretations?
How can I develop and internalize my own interpretative language in performance of Contemporary Music, inspired by music-as-speech?
Music in itself is a language, even though we cannot convey a literal meaning. The idea of a rhetoric understanding of the music stems back to Antiquity, and the music students of the baroque era studied rhetoric to "make music talk". The analogy between music and speech between 1500-1800, especially in Germany, had great importance for all the aspects of music, from compositional form, to embellishments and performing practices.
The understanding of music as rhetoric has been widely discussed; through the importance many scholars gave the "doctrine of affections", and the "doctrine of figures". A repertoire of melody types existed, for example, that created musical equivalents for the figures of speech in the art of rhetoric. There was a strong belief that these specific elements in music could evoke specific feelings in the listener.
A pragmatic understanding of rhetoric in music has also been expressed: rhetoric-as-speech instead of rhetoric-as-affect. The main thought is that the musical line follows patterns of speech (prosody) and is articulated in similar ways. In this artistic research I investigate how these rhetorical principles including the doctrine of affections and figures, and the prosody of speech, can be used as parameters and be translated into phrases and articulation in the musical context. This will develop a tool for interpretation and develop terminology to explain the process and methods of working with interpretation.
I will also look at the cellist Pablo Casals, one of the greatest performers of his time, as a transitional figure between the rhetoric style of playing and the modern style of today. He provides an example of the romantic performance practices developed in the 19- century. At the same time, Casals always referred to "the old natural laws of music", which he saw as essential for all meaningful interpretation and points back to performance practices grounded in the western European rhetorical baroque and classical art music tradition.
I find the flexibility, variation, joy of playing, liveliness and excitement you can experience in the HIP (Historically Informed Performance) performances very inspiring. The modern playing style to which our taste is connected can be described as objective and clean, and this modern classical style of playing can sometimes be "under- phrased". With the understanding of "werktreue" today we are bound to what is written on the paper, but I think that even though we remain true to the composer's wishes there is so much the performer can add in the interpretation to make the music live.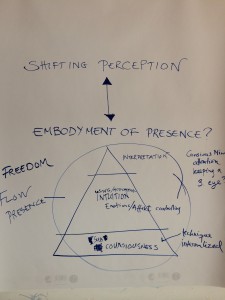 As a performer I will develop my own method for creating a spiralling development process to internalize new theory and performing principles, and at the same time analyse and conduct critical reflection on several layers of practice: in rehearsals, in presenting material and ideas to others, during concerts and after concerts looking back at the experience. Contemporary music encompasses great amounts of different kinds of music and styles, also including music that is not supposed to be interpreted. I have limited my project to present and interpret contemporary works by Norwegian and Nordic composers that represent different aesthetical perspectives, but who come from a tradition of western composed and written classical music. The commissioned works, both in performance and written form, will be a part of the project documentation, and will be complemented by a web publication in the Research Catalogue, with documentation and critical reflections. I will play concerts nationally and internationally, and present the works at different stages in the process. The main composers in the project are: Lene Grenager, Jon Øivind Bylund Ness, Nils Henrik Asheim and Karin Rehnqvist.
The project is touching on central questions regarding the issue of musical rules and freedom of interpretation and will enhance the quality of my performance of contemporary music. By looking into and reflecting on the rhetoric principles, I will also lay the ground for other performers who are interested in exploring these traditions and thoughts in a contemporary setting. The project is also commenting and questioning our modern style of playing and taste.